In 1944, the 761st "Black Panthers" Tank Battalion was one of the first African-American combat units to serve in World War II. The average American tanker lifespan was 15 days fighting before being sent to the rear. However, the Third Army followed principles eerily similar to that of slave masters: work the blacks until they drop. The Panthers fought constantly for six months with no relief or rest against one of history's deadliest and strongest enemies.
Come Out Fighting is a Godlike campaign and sourcebook by Christopher Spivey, dedicated to the Black Panthers.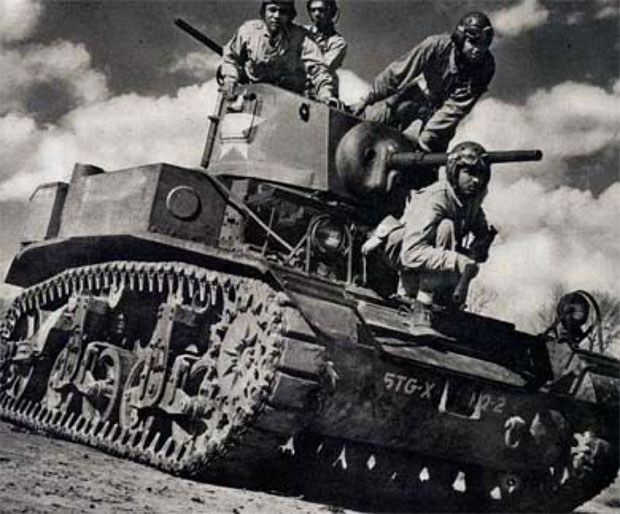 What's in the Book?
New rules for tank combat, crafted by Army tankers
Expanded rules for tank combat and new tank types
African-American Talents and their role in the war and U.S. society
A historical look at African Americans in the Army
A full campaign of the 761st's tour of duty, with at least five scenarios
Plot hooks for drop-in scenarios during the campaign
Five sample characters
The chance to take up the struggle of men fighting for more than just their country—men who seek equality against insurmountable odds

"Panthers On the Prowl"
A lucky few players got to sneak a peek at the mechanics and kick the treads at Gen Con 2015 with the scenario "Panthers on the Prowl." That scenario gives a glimpse of what's in store:
The second day of battle rages in Morville-lès-Vic when your tank gets the order. A squad of Germans with at least one Talent has captured Cpt. Williams and are fleeing into the countryside. He has vital intelligence and needs to be rescued at all costs. Can you find the Germans, save Cpt. Williams, and return to the battle before you run out of fuel? A good man's life and critical Allied intel hang in the balance—and the clock is ticking!
Status
Come Out Fighting is being written now, with a target of being Kickstarted by the end of 2016 and in the hands of players by mid-2017.