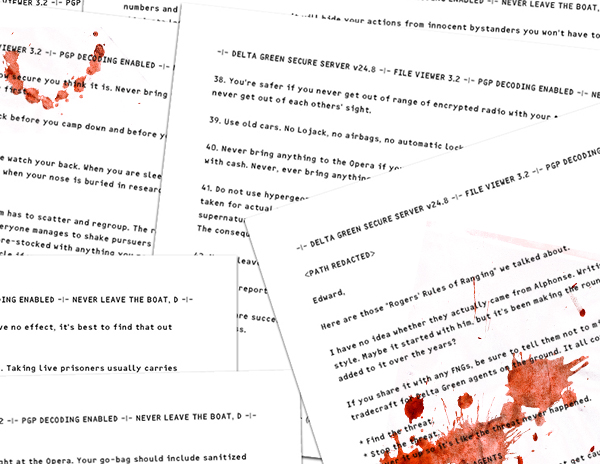 The Delta Green Briefing Documents have been reorganized and expanded! They include new tools like a "How Did You Get to Delta Green?" page (with a one-roll Incursion Generator), sample professions for Agents and Specialists of "the Program," and a detailed "Personal Pursuits" page with the most essential Home options for easy reference.
Handlers, don't forget about our other free files to help you run Delta Green!
There is also a great online Green Box generator at your disposal. Especially useful if you need to construct it on the fly.
Agents! You aren't forgotten. Check out Tradecraft for Agents in the Program for information about conducting proper espionage in a game.
And don't forget Alphonse's Axioms for Agents, it's always a good refresher for experienced Agents in the field, and should be required reading for newcomers.
Good luck out there.