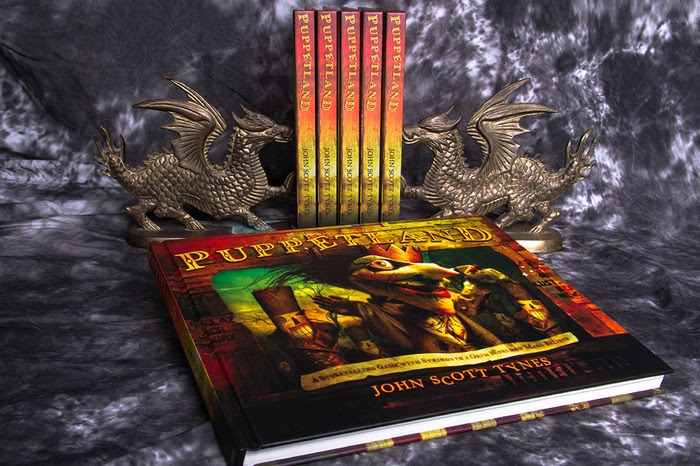 Advance copies of PUPPETLAND have arrived, and we're starting work on custom covers. If you requested a custom cover as part of your backer rewards, make sure you're in touch with us so we can create the book you want. Email shane@arcdream.com.
The main shipment departed Hong Kong yesterday and is due at Long Beach on October 11. Then it will go by rail to our main warehouse in Tennessee.
We can't wait to share the books with you.