We're about to have the FATE edition of The Kerberos Club ready to roll, and it needs proofreading for grammar and spelling fast. Help!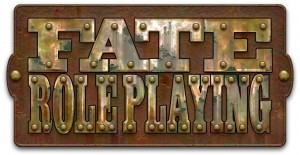 I expect to be able to send a PDF out for proofreading Sunday, July 24. We'll need corrections no later than Tuesday, July 26. My goal is to assign each proofreader one chapter, not the whole book — but if you're super fast and diligent and want to cover more than one chapter I will welcome the help.
To save time for everybody, I plan to set up a Google document for each chapter and its proofers. When you see a correction, enter it in that chapter's Google doc. If someone else has already listed it, move on to the next one that you spot.
For doing a thorough proofread of a chapter, you'll get a copy of the final (corrected) PDF free as well as getting credited in the book's acknowledgements.
We're on the honor system here. To participate you need to promise not to share the PDF with anybody.
You also need to agree to not talk about it or review it, because it's not the final product. When you get the final  PDF, feel free to review it everywhere you can. Especially if you like it.
If you're available, please send email to shane.ivey@gmail.com. I'll send the PDF to you, assign you a chapter and share its proofing Google doc with you.
Thank you!
The Kerberos Club is an Ennie Award-nominated RPG setting by Benjamin Baugh, illustrated by Todd Shearer. FATE rules conversions are by Mike Olson.